Haig Club
Alcohol Ecommerce for Celebrity Brands
Diageo was looking for an ecommerce solution and strategy for their joint venture in whisky with David Beckham. They wanted to build a branded ecommerce platform that would engage consumers and increase product revenue. Insight not only solved this initial problem, but went a step further and streamlined the entire digital experience for Haig Club, from acquisition to last-mile delivery.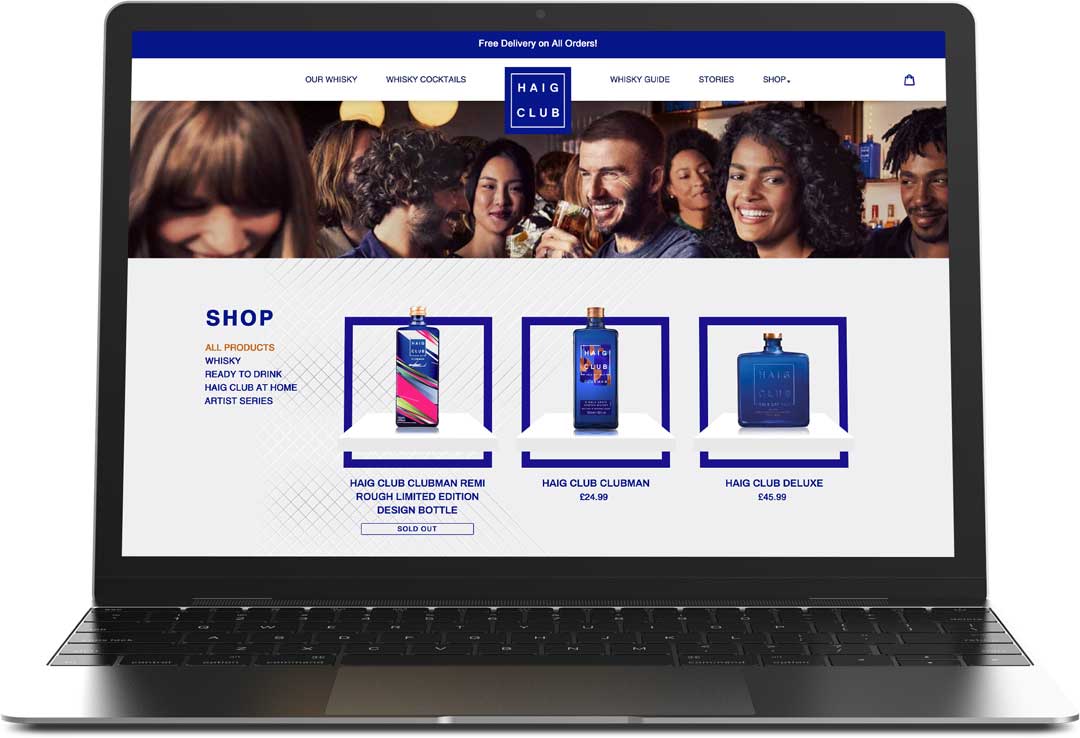 ECOMMERCE ENABLEMENT
Ecommerce Website Design & Development
A celebrity alcohol brand needs an ecommerce website to connect to consumers and build a following. Insight's ecommerce enablement integration achieved this and more, with a custom designed website that is unified with the rest of the supply chain for a seamless, digital experience that communicates luxury to the consumer.
UX/UI Focused Design
The branded design and intentional structure of Haig Club's ecommerce website connects the brand with consumers, guiding them towards the final purchase.
Payment & Order Capture
Capturing customer orders and taking online payments in the UK is not only made easy through Insight, but is fully integrated with fulfillment and logistics.
Transparent Data Analytics
Haig Club has full access to their website data, providing valuable insights into their customer demographics and empowering them to make data-driven decisions.
FULFILLMENT COORDINATION
Order Management & 3PL Data Integration
Haig Club's ecommerce website is fully integrated with order fulfillment coordination and warehousing. Maintaining legal compliance while seamlessly integrating with 3PL partners in the UK allows Haig Club to effectively manage, track, and store inventory ensuring accuracy and efficiency throughout the fulfillment process.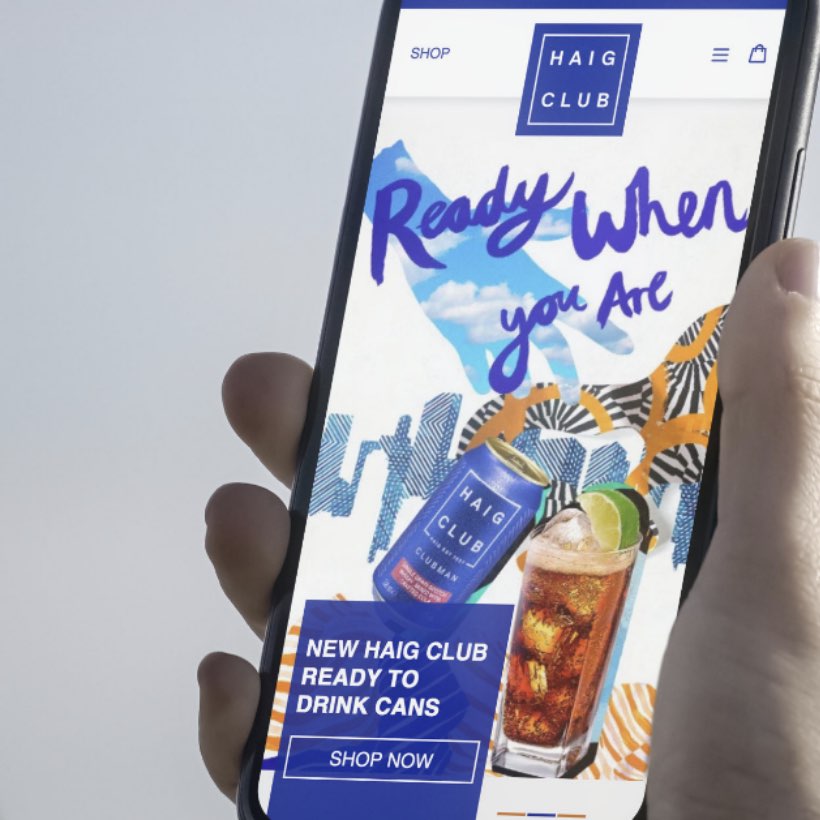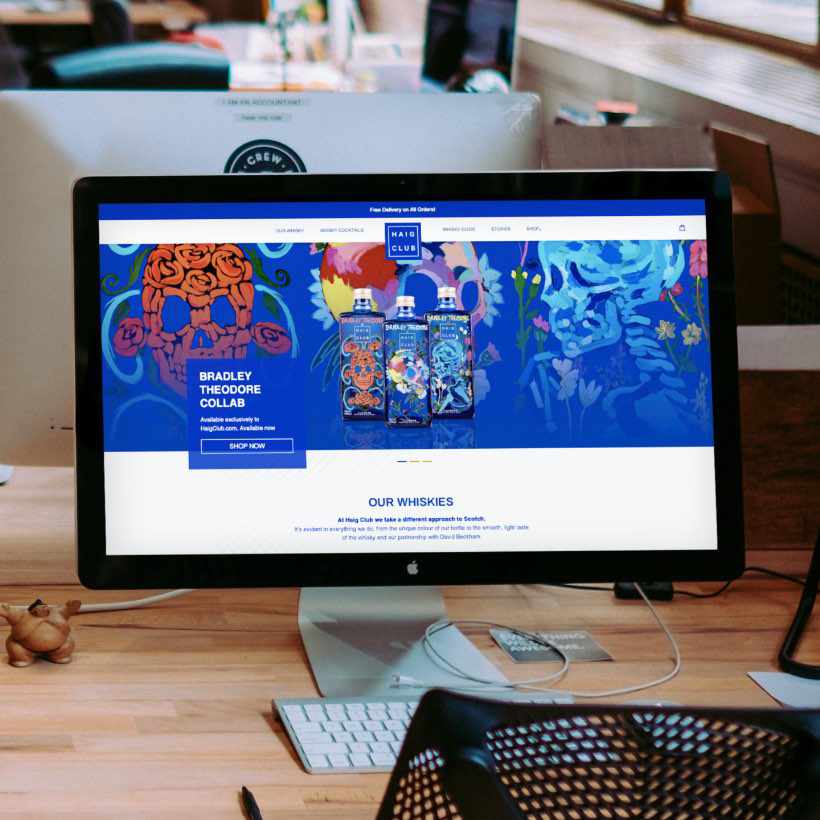 LOGISTICS MANAGEMENT
Seamless Coordination of Alcohol Delivery
From picking & packing to last-mile delivery and customer service, Insight allows Haig Club to ship their whiskey products to consumers located throughout the UK. This fully integrated solution coordinates data from a number of sources, which means maximum efficiency, safe delivery of goods, and a cohesive customer experience.
Contact Us
Use The Best Tools to Grow Your Business