WineCollective
Subscription-Based Alcohol Ecommerce Platform
WineCollective is a Canadian-based wine subscription service. Members receive monthly wine deliveries to their homes across Canada. From digital marketing, managing recurring subscriptions to packing and shipping wine, Insight has streamlined the entire digital experience for WineCollective and their consumers.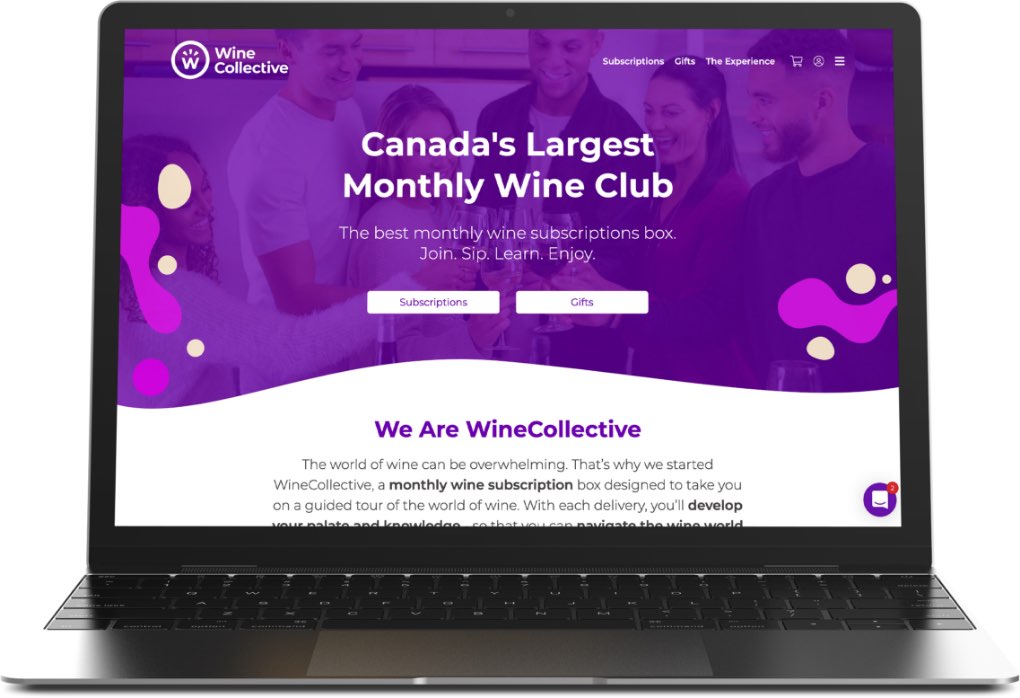 ACQUISITION & ENGAGEMENT
Data-Driven Cross-Platform Strategy
Using a cross-platform campaign strategy allowed the WineCollective brand to speak to potential customers at multiple touch-points throughout their digital journey, and guide them to purchase through strategically written ad content.
Awareness Advertising
Through the use of display and video ads, along with blog articles, WineCollective is able to reach new audiences that are interested in a wine subscription service.

Targeted Remarketing
Retargeting ads are an effective way to keep the WineCollective brand at the top of the minds of potential customers, reminding them while they browse their favourite platforms.
Search Advertising
WineCollective is able to effectively reach highly qualified consumers who are actively searching for their brand and products using strategically written & targeted PPC ads.
Data Based Strategy
Insight's comprehensive data analytics equips brands like WineCollective to make informed, data-based decisions about messaging tactics, imagery, audience targeting, and more.
Checkout winecollective.ca
Ecommerce Enablement
Ecommerce Website Design & Development
SEO is imperative to brand success. We know the SEO rules to follow in order for your consumers to find you and your products. By using strategically written content, we were able to guide users to the end goal of completing a purchase, and positioning WineCollective as the best solution to their wine subscription needs.
Insight Platform
With the unique ability to successfully run alcohol subscription services using our Insight platform, WineCollective has been able to manage recurring subscription charges, process payments, and more.

User Experience
Our beautiful and thoughtfully designed UX guides the user through the website to make their final purchase. Design choices are made based on analytics and data to improve UX and SEO.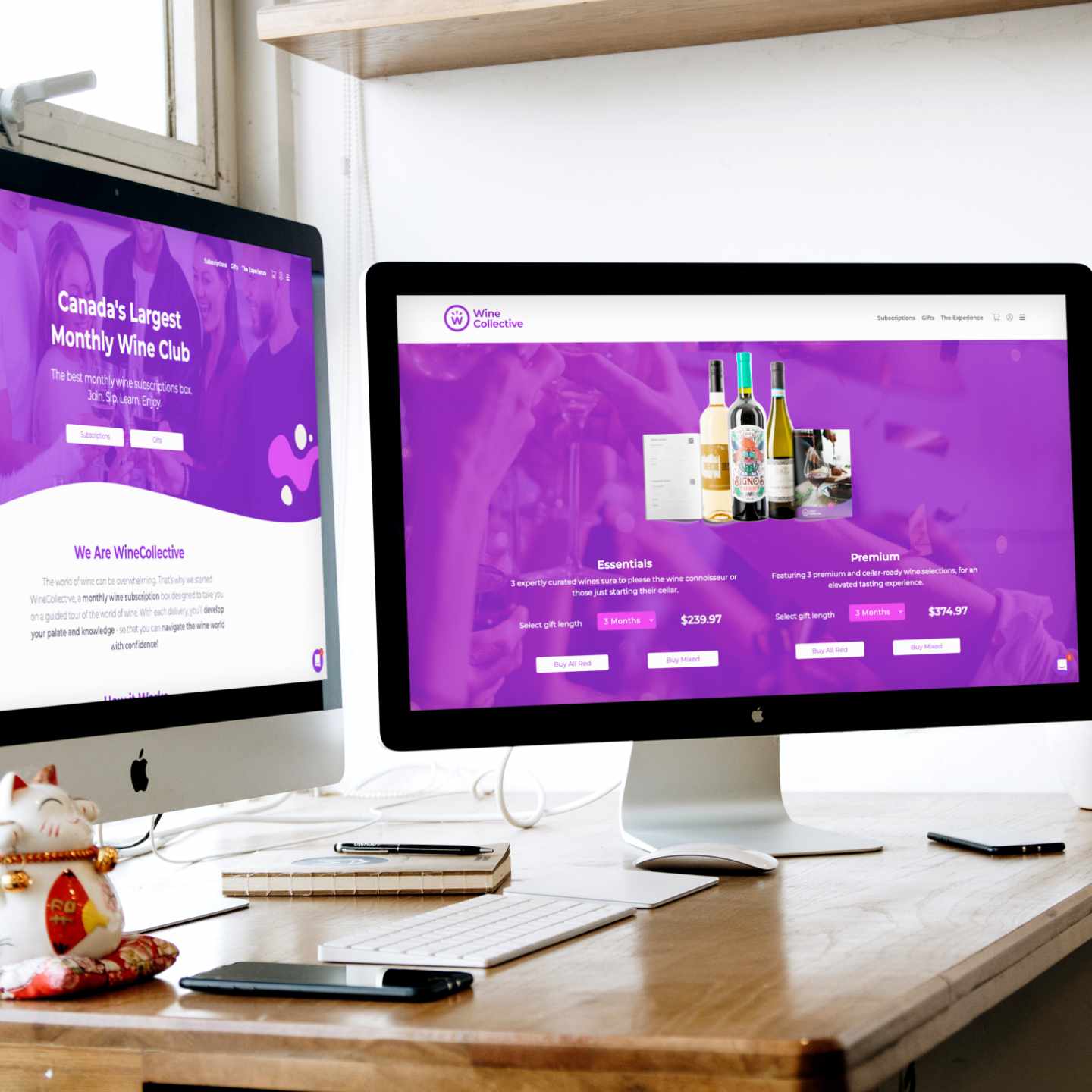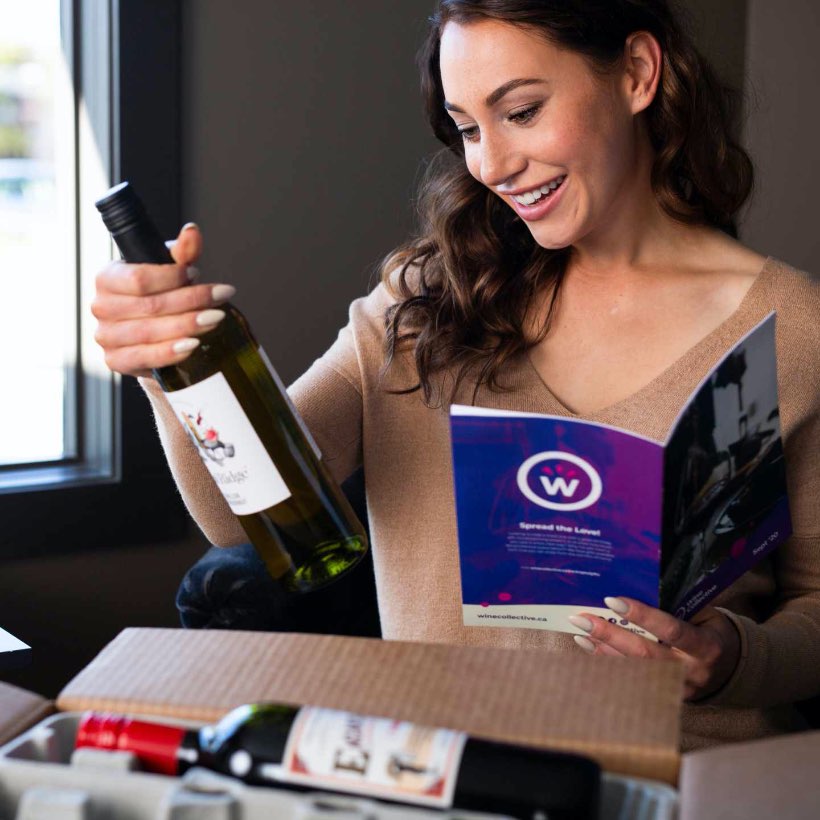 Fulfillment Coordination
Integrated Inventory Management & Warehousing
Back-end integration with order fulfillment operations simplified WineCollective's overall supply chain coordination. Inventory levels and turnover were optimized and easily managed on one platform, resulting in less labour hours. Warehouse operations and management were simplified and allowed for better ship-out times for customers, faster inventory intake, and less product loss.
Contact Us
Use The Best Tools to Grow Your Business